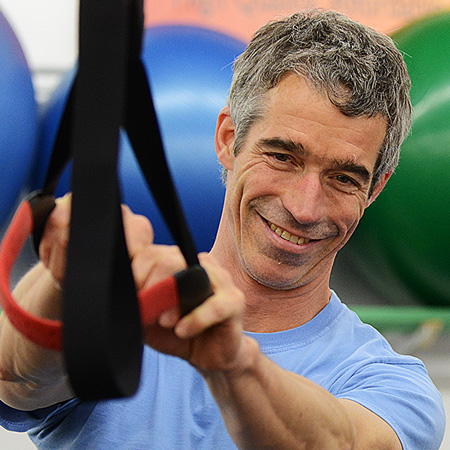 Certifications:
(CPT-NASM) Certified Personal Trainer-National Association of Sports Medicine, (BSME, University of Wyoming) Bachelor of Science, Mechanical Engineering
Specializations:
Weight Loss Management 50%
Workplace Fitness Expertise 80%
Fitness Consulting/Education 85%
Functional Strength Training 90%
"I want to help you deepen your awareness and control of your own amazing body-machine, and help you to inhabit it with greater effectiveness, power and grace."
Adam is founder of Vibrant Fitness, a functional fitness training company based in Langley, WA. His excitement and love for good form and effective exercise are contagious and he is known for his enthusiasm, intensity, and humor.
His unique style of functional fitness training, draws on decades of practice in Tai Chi, Chi-Gong, and yoga. 
His earlier schooling and career experience has been in Mechanical Engineering and Waldorf Education,  both of which also inform his Functional Strength and Movement training work.
Adam is a CPT-NASM- certified personal trainer, National Association of Sports Medicine. 
Adam has been helping people improve their lives through fitness training and group exercise for over twenty years now.