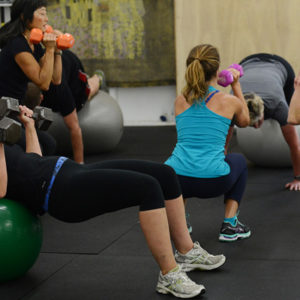 Foundations is Vibrant Fitness' first step into small-group functional fitness training.
The foundations of functional strength training, such as mobility, joint stability, core stability and engagement, balance, and correct muscle engagement are trained and practiced here in circuit-style workouts.
While this group training can be appropriate for those with little to no gym experience, they also offer challenge, complexity, and intensity to experienced gym goers.
(one or more private personal training session is often required before joining these groups. This is determined during your free Fitness Consultation)
This training can be used as an on-ramp to our Intermediate Blast group training sessions.