This post is about Kate Calderwood, the greatest Functional Strength and Movement Trainer (FST) I know.
It begins with a bit of backstory about me, for context….
My Body is a Great Friend
In the decade that I have been a student and trainer of modern functional strength training, I have experienced a number of small miracles.
I have slowed my aging process.
I have eliminated chronic back pain.
My strength, stability, and quality of movement is better now, in my 50's, than it was in my active and adventurous 20's.
When I was a younger man, the complex movements under load that now comprise my typical workout would have seemed unbelievable or dangerous for men my age.
But in 2008, I was a physical wreck.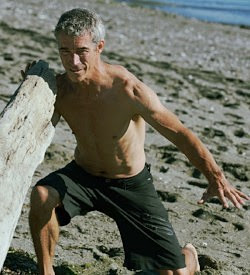 In the aftermath of a ski injury resulting in full ACL surgery on my knee, I was left with significant atrophy in that leg, and muscle imbalances all up and down my body. I was living in pain. My lower back would often "go out", leaving me debilitated, and useless to my family for weeks.
I was on the verge of becoming a grumpy, weak, and skinny old man, possibly with a pain pill habit, who was clearly NOT still optimistic and enjoying life.
In 2009, I became a part-time fitness trainer
…and real healing began.
Within six months, I beat my college rock climbing pull-up record of 23 – I hit 26 pull-ups!!!
As a young man I was a rock climber, extreme skier, and whitewater river guide.
My body came alive again!!! My left leg was returning to near-normal strength…
and I felt strong and alive in every part of my body!
Over the next four years I learned how to strengthen my core, stabilize my spine and joints, and to move more effectively.
Soon, my back pain was fading to distant memory.
I was so excited to be sharing this with friends and clients!
My journey to Vibrant Fitness has been life changing not just for me, but for hundreds of my clients who have transformed their lives with Functional Strength Training.
But the path to success is never a straight and easy one.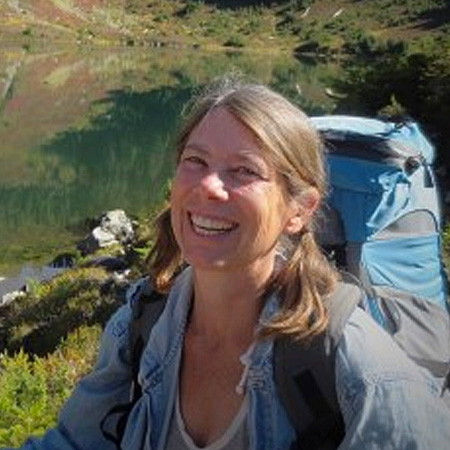 Enter Kate Calderwood, a colleague of mine for over five years now (she has her own FST comeback story as well).
Last summer, I attended a Saturday small-group training session on core work that she offered at Vibrant Fitness.
She took the group through her process of teaching specific core exercises which are used in physical therapy, strength and conditioning, yoga, and Pilates. These are foundational core-strength exercises that she brings to many of her clients, de-conditioned beginners, and active movers alike.
These moves and experiences, as trained by Kate, connected me with my "deep belly muscles", giving me much deeper awareness and greater control of my functional core.
These are very important muscles, that stabilize and control the position of your lower back and pelvis.
Most humans are unaware of their existence, much less their importance.
And that work with Kate changed me significantly.
My body sprinted forward again.
I was amazed by the amount of improvement and body awareness I gained from this one, one-hour group session with her.
This was as thrilling to me as beating my pull ups record, and overcoming my back pain, all through my own efforts.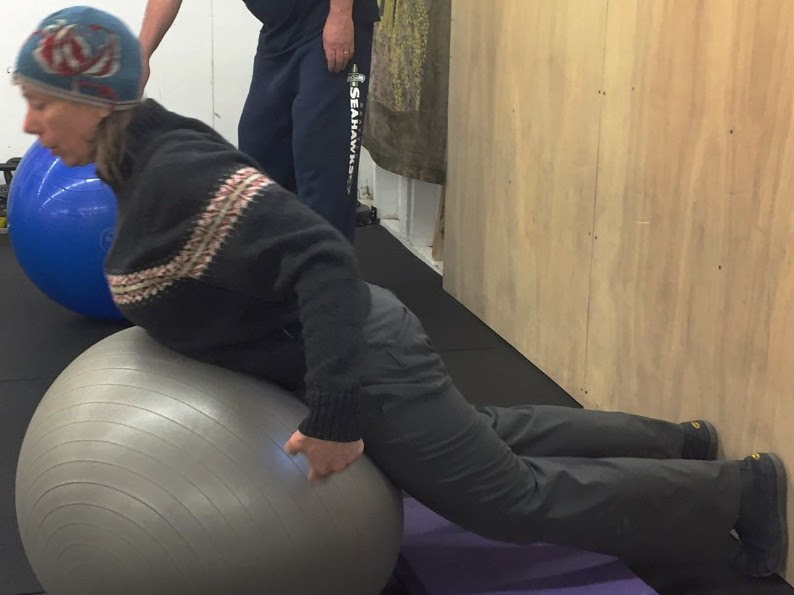 Kate is a uniquely wise, and experienced functional movement expert and instructor. Her regular group-training clients have been transformed in their functional strength and movement skills.
As she says: "They have learned to move safely and efficiently in all three planes"!!
(yep, she is a movement nerd, so it's ok if you don't know what that means)
Kate instructs Functional Strength Training at Vibrant Fitness at the fairgrounds in Langley,
She trains one-hour small-group workouts on Tuesday evenings at 5:15PM.
And,
She is now offering the same invaluable training on SUNDAY Mornings at 9:45 and 11:00AM !!
If you are ready to better inhabit your body, this is an amazing value as a small group session.
Super safe strength training in a super cool place.
Learn more about training with Kate or the other fitness professionals at Vibrant Fitness.
Come in for a FREE Fitness Consultation, or to get enrolled in these life-changing trainings.
Call, e-mail, or text me, Adam at
360-420-1238
adamfawcett@vibrant-fitness.com
Be Strong, This is Your Life!